A new look and feel: introducing iPhone app version 1.5!
We're excited to release the latest version of the Bitly iPhone app, now with a sleek, new iOS 7 optimized design. The app is faster than ever and it's never been simpler to shorten and share your shortlinks.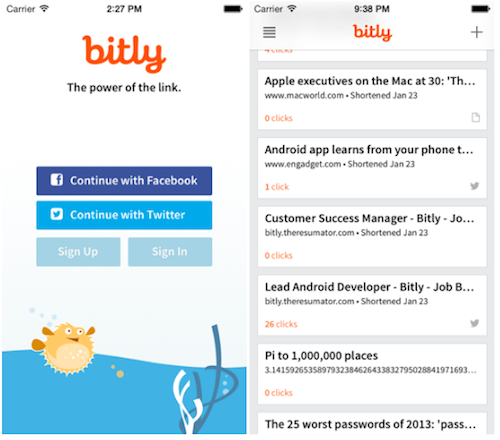 Bitly Brand Tools customers have greater insights into their shortlinks than ever before. You can manage your team through your sub-account leaderboard. You can also see total click and share counts for all tracking domains, your top shortlinks by clicks and your most frequently shared shortlinks.
Additional highlights include improved stats about the links that you've saved. Click count bar graphs have finally been introduced to the app and you can also see a full list of others that have shared the same link.
Using the new Trending Links tab you can discover popular shortlinks on Bitly in real time. Enter search terms to find trending content, or connect your Facebook and Twitter profile to see what links your friends and followers have saved.
Learn more about the iPhone app and download it now here. Any questions? Email support[at]bitly.com.